Treetops Management Changes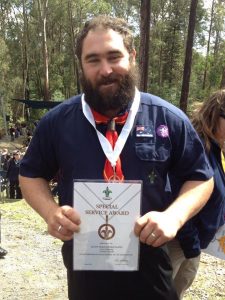 David McNish has led the Treetops Team for the last 20 years.
As of the 1/2/19 he is stepping down and being replaced by Scott Davies. Scott is currently an Assistant Warden at the camp and knows his way around its operation. Under Scott's leadership there will be some minor changes occurring to the management structure to fit in with his vision for the Camps future.
We wish Scott well in his new role and look forward to the further development of Treetops.