The Park provides a number of fixed specialised activities on site for which no charge is made, these include:
Nature trails
Archery
Volleyball Court
Compass Trails
Confidence Course
Basket ball Hoop
Bush Golf
Campfire Circles
Giant Hookey Board
Commando Course
Low Ropes Course
Flying Fox
Picnic Ground with free gas BBQ
As the campsite does not provide any programme staff for these activities, it is your responsibility to adequately supervise your own activities. Equipment is available on request.
Use of the flying fox is subject to the operator being able to demonstrate competency in its operation.
Conditions apply to the use of the archery.
Patrol Activity Camping
Information relating to Patrol Activity Camping can be found here.
Obstacle Courses
These activities were designed and built to develop team building skills, while they can be used by an individual their primary purpose is for use by a group.
To reduce the risk of injury and accident these activities must be supervised by a responsible adult at all times.
Nearby
Treetops is close to many of the Macedon Ranges Tourist Activities including: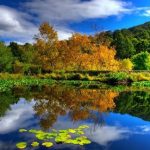 What's on in open Gardens?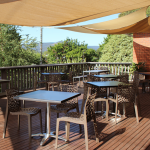 What's on in Restaurants ?
What's on at Treetops?